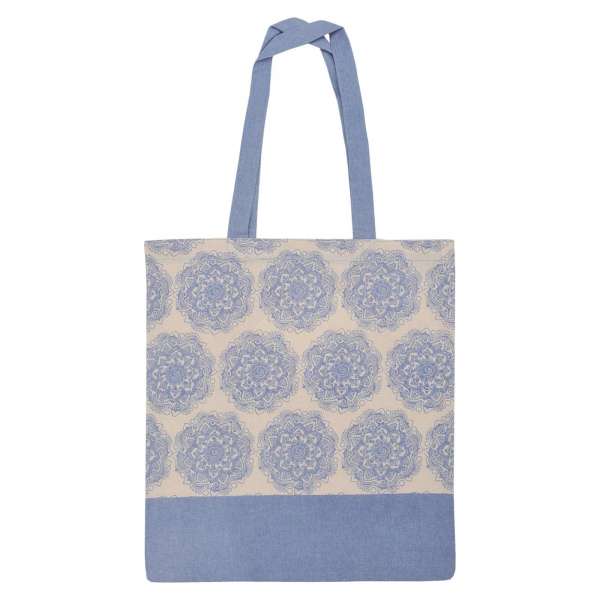 Tranquillo shoulder bags trendy design
Plastic free shopping with organic cotton shoulder bags with long handles ✔ Fancy design, GOTS certified ✔ buy Tranquillo bag ▻.
---
---
Delivery time approx. 5 working days
Delivery time approx. 5 working days
Delivery time approx. 5 working days
Prices incl. VAT plus shipping costs
CU844876
Verified & Safe purchase
GoGreen Shipping
14 days refund policy
Product information
Plastic-free, for the sake of the environment
. Casual shoulder fabric bags are environmentally conscious and with a Tranquillo bag you show style consciousness. As a material for the
cotton bags organic cotton
is processed. GOTS certified and tested for harmful substances, these are criteria that environmental and health conscious people appreciate. Various, fancy print designs make an additional statement that
plastic-free is the better choice
.
.
Special features Tranquillo cape fabric bags
.
Made from 100% certified organic cotton
.
Even the eco colors are GOTS certified
60 cm long handles for comfortable carrying
.
Various print designs
Stable quality
Versatile, convenient and eco-friendly
Carry your groceries, beach paraphernalia and whatever else you need on the go with Tranquillo's shoulder fabric bags. A colorful
fabric bag with long handles
is always practical, because it can be hung around or carried. The graphic print design or the mandala pattern allow only one decision:
Eco instead of plastic bag!
Unicolored long handles, corresponding to the offset lower part of the bag, are lovely details that give pleasure and contribute to the fact that you like to take your shoulder fabric bags.
. Get more
sustainable Tranquillo design items
for everyday wear online at PureNature.
Country of origin
CU844876
---