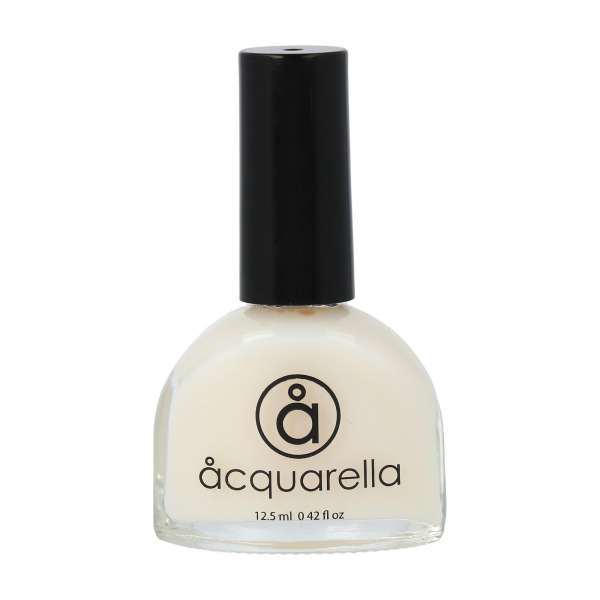 Acquarella Nail Conditioner (clear)
Acquarella Conditioner is the ultimate base for healthy, strong nails. Your nails are free of oil and dirt and are supplied with moisture. The conditioner can also be used as clear nailpolish.
---
Manufactured in
USA
Verified & Safe purchase
GoGreen Shipping
14 days refund policy
Product information
The perfect preparation for Acquarella nail polish:

Clear - perfect for adding shine to your nails.

Hydrating - promotes healthy growth.

Water-based and non-toxic with virtually no odour.

Contains no formaldehyde, toluene, phthalates or petrochemical solvents of any kind.

Vegan - not tested on animals and free of animal products.

Acquarella Conditioner is a clear polish that's great by itself. It is not intended for use as a base or top coat.

We recommend a brief preparation cycle with Acquarella Conditioner before using Acquarella Nail Polish.

Important notice:
Acquarella products should only be used in combination with other Acquarella products.
Country of origin
Manufactured in
USA
---
Ingredients
Aqua
,
Styrene / Acrylates Copolymer
,
Acrylate Copolymer
,
CI 77489
,
CI 77492 ( yellow 42 )
,
mica
,
CI 77891 ( pigment white 6 )
,
CI 77499 ( black 11 )
| Property | Value |
| --- | --- |
| user | woman |
| properties | vegan, without alcohol, without animal testing, without beeswax, without benzoate, without benzyl alcohol, without carmine, without citric acid, without colophony, without essential oils, without fragrances, without glycerine, without hormones, without lactose, without lanolin, without nanoparticles, without palm oil, without parabens, without PEG, without peppermint, without perfume, without silicone, without soya, without synthetic emulsifiers, without zinc oxides |
| smell (odour) | mild inherent odour |