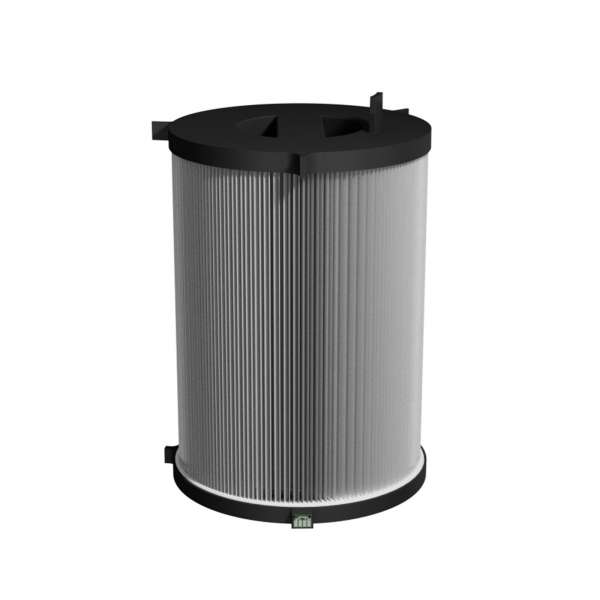 AL-KO PURE Cartridge - Replacement indoor air filter
AL-KO PURE 3-stage cartridge. Replacement indoor air filter consisting of plasma catalyst, EPA11 & activated carbon filter ✔ Easy to change, without tools ✔
---
Fast delivery!
few pieces in stock
Verified & Safe purchase
GoGreen Shipping
14 days refund policy
Product information
Clean air through regular exchange of main filter
The AL-KO PURE air steriliser ensures clean, pleasant room air using the powerful filter combination together with the plasma electrode.
Replace your cartridge
when the display for operating hours of your air steriliser indicates a necessary change. The cartridge consists of
EPA11 filter, plasma electrode and activated carbon filter
. This highly efficient combination not only filters pollutants, airborne particles, mould, pollens, VOCs, odors and bacteria but also eliminates them. Regular change of filters is important for the efficiency of your air purifier.
AL-KO PURE 3-stage cartridge
Combination of EPA11, activated carbon filter and plasma
Exchange required after 3 years under moderate pollution conditions
Long life time, cost efficient
Easy to carry out exchange without tools
Without Ioniser
An exchange of the high efficiency air filter on time ensures best air quality
The cartridge is the centrepiece of your AL-KO PURE air steriliser. The 3-stage cartridge
will filter solvents, airborne particles, bacteria
and anything larger than 0.3 µm. Without the allergen air filter cartridge your air purifier will not function. A timely reminder of the necessary filter change is indicated by the unit so that you have sufficient time to order your replacement indoor air filter from PureNature. A filter cartridge exchange is done quickly and does not need any technical knowledge or tools. Always also exchange the pre-filter on time to exploit the full lifetime of the
3-stage filter cartridge
. After just a few, easy steps you can breathe clean air again in your room.
ALLGEMEINE DATEN
length: 16,0 cm
Weight: 1,6 kg
Dimensions: Ø 16 x 22 cm (Filterkörper)
width: 16,0 cm
height: 22,0 cm
General Data
Filter efficiency: mind. 95-98%
Activated carbon: 600 g
Filter change: 3 Jahre
Filter: Katalysatorfilter, Aktivkohlefilter, E11-Filter
Filter fineness: 0,3 Mikron
HEPA filter: E11
---
Material
polypropylene
,
activated charcoal from coconut shells
,
minerals
| Property | Value |
| --- | --- |
| filtering purpose | , ammonia, animal hair & hair, bacteria, dust mites / - droppings, Feinstaub, Formaldehyd, gasses (VOC), Gülle, harmful substances, house dust, moulds, odours (toilette, kitchen), ozone, particle, pet dander, pollen, smoke, solvent, toluol, benzene, Tabakrauch, toner dust, viruses |
| no filtering of | CO2, radioaktive Stoffe |