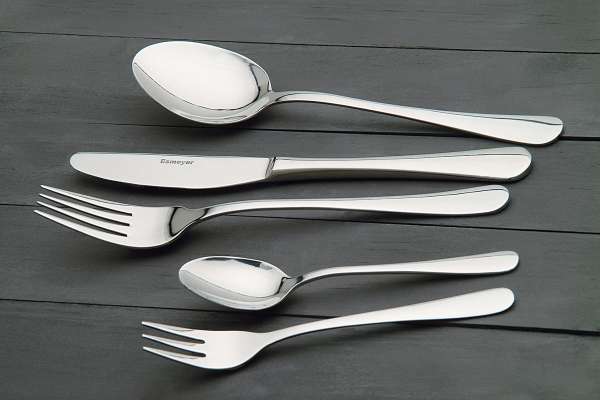 Cutlery Sylvia Nickel - Free (60 pieces)
The modern designed Sylvia cutlery is ideal for every day and for special occasions. Nickel-free - ideal for people with allergies.
---
Get it as soon as 22.04.2020
Verified & Safe purchase
GoGreen Shipping
14 days refund policy
Product information
The Sylvia cutlery is proof for top quality and 50 years of expert craftsmanship. Set includes 12 of each: Knives, Forks, Spoons, Teaspoons and Cake forks.

If cutlery contains nickel, there is always the chance that small traces of nickel can land in your food. That is why it is important, especially for people with a nickel allergy, to use nickel-free cutlery.

The Sylvia cutlery is guaranteed nickel free and can be used daily without a problem. If correctly cared for afterwards, the cutlery may be put in the dishwasher. See instructions.

Set includes 60 pieces.
---
Material
stainless steel (nickel-free)