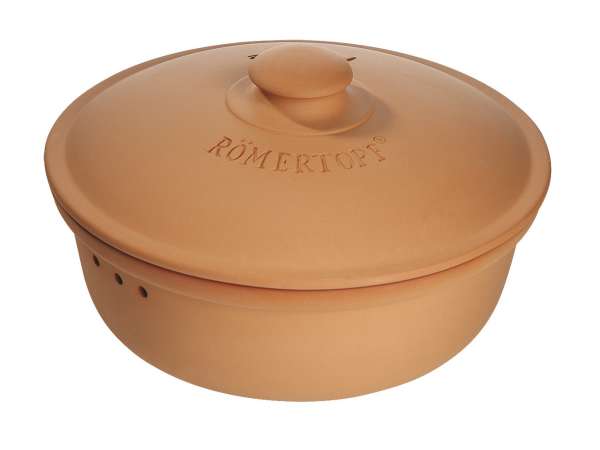 Clay Bread Crock Round (terracotta)
Freshly baked bread stays fresher and crispier in the clay bread crock. Clay is moisture-balancing and keeps the ideal climate in the crock.
---
Manufactured in
GERMANY
Verified & Safe purchase
GoGreen Shipping
14 days refund policy
Product information
Everyone has had this problem: You bake or buy a fresh bread and it often dries out, loses it's aroma or taste or becomes moldy. The solution is correct storage!

Bread loses it's aroma and dries out in the refrigerator. Plastic bags or plastic containers are not much better because the taste suffers and there is danger of mold. The air in a bread bin circulates too strongly which means your bread gets hard very quickly.

The Bread Crock made of natural clay is the perfect solution. It provides a perfect climate that keeps your bread fresh for a long time. The breathable clay and the air holes on the side of the crock make sure that the air circulates and that your bread stays naturally fresh.
Country of origin
Manufactured in
GERMANY
ALLGEMEINE DATEN
Dimensions: Ø 30 x 18 cm
---