About us
A warm welcome from the founder of PureNature: Klaus Müller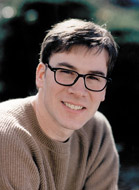 Klaus Müller, Managing Director
Dear customer!
For over two decades PureNature has been your competent point of contact for all things concerning allergies, health and a sustainable lifestyle. What started in the living room of our parents' house and has now developed into a reliable partnership with customers and manufacturers.
From niche provider to green vendor
Our enthusiasm to offer sustainably and eco-friendly produced products is as strong as it was at the outset. The small specialised range for allergy and MCS sufferers has grown into a product world geared towards people with eco-friendly and sustainable lifestyles and now contains more than 4000 products.
Extending continuously a diverse product range
The PureNature Team is always looking for new products which are especially suited to allergy suffers, vegans, environmentally and health conscious people. A strict catalogue of criteria including quality controls, tests for harmful chemicals and intensive product testing by test persons decides if a product will finally be included into our range.
Special service for allergy sufferers
Our catalogue offers allergy sufferers all necessary information for a safe product choice. A complete list of ingredients is just as important as the information whether an item is fragrance free. Since our foundation the Special Tips and information for allergy suffers and those ill due to pollution has been a fixed component because knowledge is the first step in improving one's quality of life. Lastly the option of filtering product searches according to one's specific needs makes shopping with us especially comfortable and quick!
Allergy sufferers can enjoy life again
The product variety of PureNature clearly illustrates that healthy choices are not only matters that help to support allergy sufferers in their daily life. It is a new lifestyle and attitude towards life based on the notion of being able to enjoy the little things from day to day and for a healthy life without allergy symptoms!
We would like to thank you for your loyalty and input over the years and we look forward to providing, in the future, a special service tailored to combine valuable information with high quality products.
It is our greatest pleasure if you enjoy perusing our catalogue and shopping with us.
Best wishes,
Klaus Müller
Managing Director