Particulate Respirator & Urban Filter Masks
48
BANALE Pollution Face Mask with Activated...
Offers reliable protection from particulates, pollen and air pollution Cities are increasingly polluted by particulate matter causing serious health problems. The Italian BANALE designers developed the trendy pollution face mask made...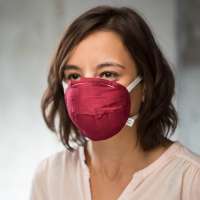 PureNature MCS Mask - Cotton with Activated...
Allergy face mask for MCS - Multiple Chemical Sensitivity The MCS mask offers respiratory protection for people who suffer from chemical sensitivity and who react to small doses of everyday chemicals. The PureNature respirator face mask...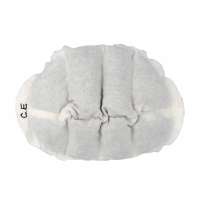 Activated Charcoal Insert For MCS Masks
Depending on how often and where the mask is worn, the activated charcoal insert will last anywhere from 1 to 6 months. Filters low concentrations of organic smells, pollen, dust, fragrance, cigarette smoke, mould, ozone, solvents and...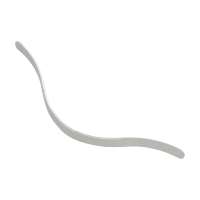 MCS mask replacement nose-frame
Dieser Ersatznasenbügel ist passend für die PureNature MCS Maske. Der Austausch des Nasenbügels kann problemlos selbst vorgenommen werden. Man muss ihn nur in die Maske einschieben, eine entsprechende Öffnung für den leichten Austausch...