48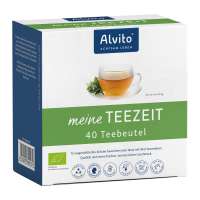 Alkaline Herbal Tea, 40 bags
The Alvito Herbal Tea is alkaline, contains many important minerals and is among other things, rich in potassium. Serve hot in the Winter months or as a refreshing cold drink in Summer. 12 carefully selected herbs result in a savory tea...
Alkaline Bath Salt, 400 grams
The Alkaline Bath Salt from Alvito helps to cleanse and care for your skin. The classic full-body treatment: For a Full bath take three tablespoons of the Alkaline Bath Salt. With the help of a pH test strip you can detect when you have...