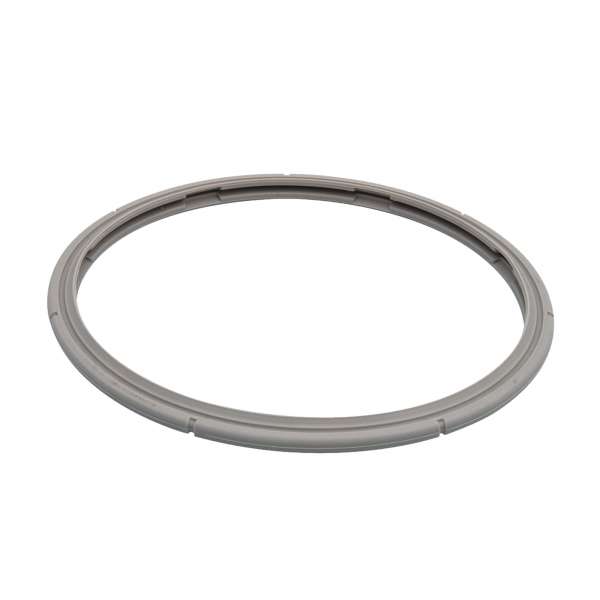 Fissler Vitavit Pressure Cooker Sealing Ring in Different Sizes
The Fissler Vitavit pressure cooker sealing ring should be replaced ca. every two years to ensure safe and effective cooking with the Fissler pressure pot.
---
---
Manufactured in
GERMANY
Verified & Safe purchase
GoGreen Shipping
14 days refund policy
Product information
The Fissler Vitavit pressure cooker sealing ring
The grey sealing ring fits all pots of the Fissler Vitavit series and is available in 3 different sizes. Over time and through exposure to heat and pressure the rubber seals lose their elasticity and they become stiffer. After approximately 2 years it is recommended to
replace the old cooker rubber ring with a new one
. Wear and tear in the seal can affect the cooking performance and safety. Please do not clean in dishwasher, hand clean only.
Fissler Vitavit pressure cooker sealing ring
Available in 3 different sizes
To be cleaned by hand
For a safe and effective cooking performance
Made by Fissler in Germany
We are here to help
If you are not sure not sure that you are ordering the correct size you can email or call us with the item number of your old
pressure cooker sealing ring
which you find inside the seal. We will be able to advise you which size of ring you require and you can enjoy the benefits of your Fissler Vitavit for many more years.
More
Fissler pressure cooker spare parts
, special pots and pans as well as innovative utensils and cookware are available from the PureNature online shop.
Country of origin
Manufactured in
GERMANY
---