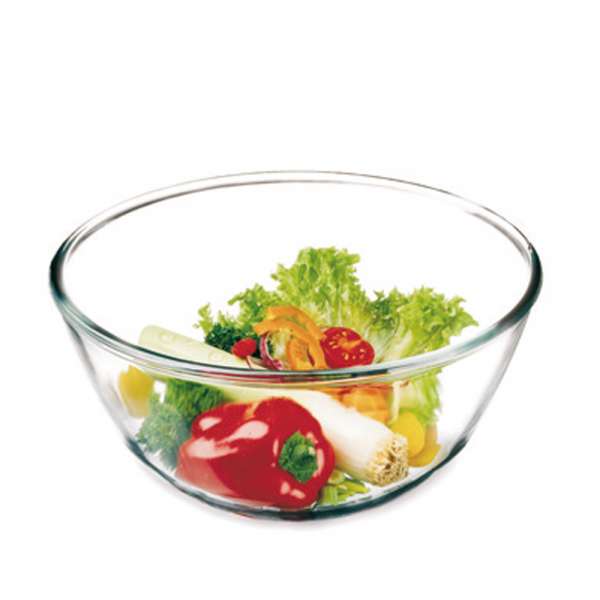 Glass Bowl 2.5 liters
Practical, hygienic, temperature-resistant: The glass bowls made of borosilikate glass from Simax. The bowl is dishwasher-safe and can be used in the oven or microwave. Non-porous and nickel-free.
---
---
Verified & Safe purchase
GoGreen Shipping
14 days refund policy
Product information
A special glass kind of glass:
Borosilicate glass has been developed for use in the optical and chemical industries. It is characterized by its excellent resistance towards chemicals and temperature, and is mainly used in laboratories.

The special qualities are now available for your kitchen. It is completely odorless - and tasteless, hygienic, easy to clean and can withstand sudden temperature changes!

Thus, the glass bowl is suitable for cooking, mixing, stirring foods and can directly be used as a serving bowl. The simple functional form looks good on any table.

The glass bowl is suitable for: refrigerator, microwave, oven, dishwasher. It can be placed directly on the stove, but please make sure that bottom of the bowl is 100% on the heated area. Please avoid extreme temperature fluctuations as well as abrasive cleaning agents.

Please note the manufacturer's additional care instructions.
ALLGEMEINE DATEN
Dimensions: 2,5 Liter: Ø 23 x 11 cm
---