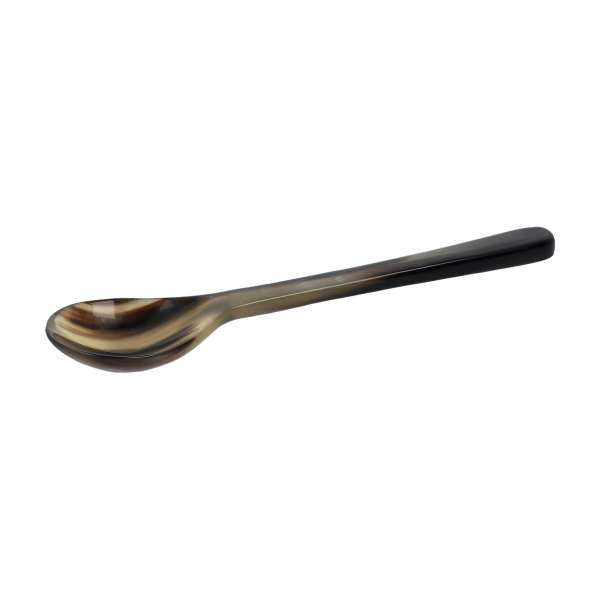 Horn Egg Spoon, straight 13cm
Enjoy your breakfast egg with the horn egg spoons which are neutral in taste. Due to the aesthetically curved shape, it lies well in your hand. The soft material makes this spoon perfect for eggs, compote or jam.
---
available from 29.09.2020
Hergestellt in: Moldawien
Verified & Safe purchase
GoGreen Shipping
14 days refund policy
Product information
Horn has one unbeatable quality - and that is that it does not have one bad quality! Unlike synthetic products made ​​of plastic, metal, etc., horn is always non-toxic and is neutral with respect to our body. The eggs spoons made of horn with the length of approx. 12 cm and a bowl of about 3 cm long and 2,5 cm wide,are ideal for your daily breakfast egg or a delicious compote.

Especially recommended for people with a nickel allergy or heavy metal poisoning since horn reacts neutrally to food. For this reason, it is also often used in homeopathy, for weighing and administering medical products.


Country of origin
Hergestellt in: Moldawien
---