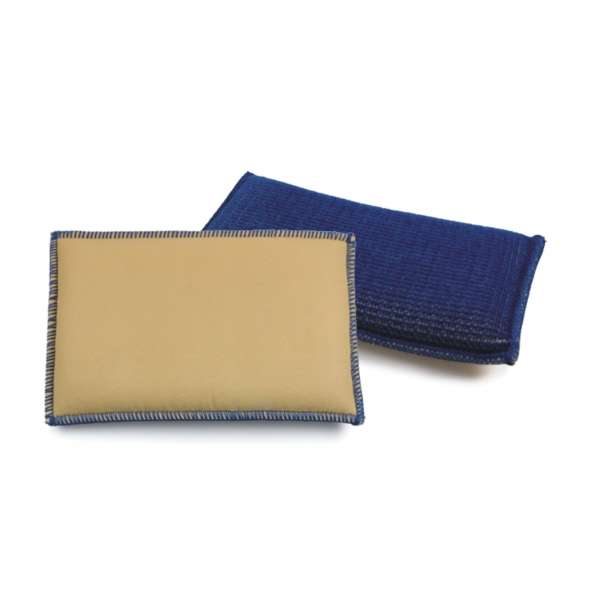 Microbristle sponge to remove mold fungus
With the special micro bristle sponge, mould can be eliminated on all surfaces ✔ Also against mould on joints in the bathroom ✔
---
Verified & Safe purchase
GoGreen Shipping
14 days refund policy
Product information
Remove mold stains and wall mold
Without large expenditure can be eliminated with the handy JatiProducts micro bristles sponge killed
mould fungus
. Due to its fine micro bristles, which also penetrate into cracks and pores, the cleaning process is efficient and thorough. The
Anti mould sponge
is suitable for all substrates, for cement and silicone joints and even to remove wall mould for large wall surfaces.
Advantages of the mold sponge to eliminate mold
Easy handling for wall mould removal
For all substrates and wood
Microbristles, without fungicides
Even for large walls and surfaces
Manually, if mold bath has attacked joints
suitable for silicone and cement joints
prevent mould from forming in bathroom joints
Use the micro bristles sponge preventively when cleaning in the bathroom, so that no
mould bath joints
attack. To do this, rub the silicone or cement joints in the bathroom regularly with the
Jati sponge
. Clean tile joints without mould are the result.
Application Microbristles Sponge
Eliminate the mould, moisten the sponge and rub the affected areas on the wall or the respective substrate. Wash out the micro-bristle sponge thoroughly after each operation before removing any more dead moulds.
Professional Tip:
When removing mould, always wear gloves and an FFP respirator.
You can get more Anti Mould products online at PureNature.
---