48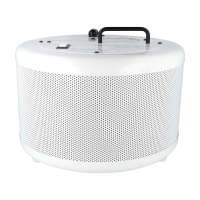 Allermed C20 Car Purifier - Filters Pollutants...
Against poor air quality in cars Allermed C20 Car Purifier filters quietly and reliably new car odour, dust, airborne particles and pollens from inside the cabin. Unpleasant smells from upholstery and equipment are efficiently and...
Car Comfort Smellkiller
Neutralises even persistent odours like smells from cigarettes, gas, plastics, foods or animals. Never wears out or needs replacement. Works without harmful chemicals and is therefore non-polluting. Effectiveness: the Smellkiller inside...